Article


Finance
Corporate World / Global Community
Content
1. Significance of  Trade
2. Appreciation or Depreciation of Currency
3. FX Market Overview
4. World's Largest Exporters
5. Political and Economic Factor
6. Investment Opportunity
7. RemitAnywhere's Role
8. Money Transfer Software
1.
Significance of Trade
Trade involves the transfer of goods or services from one person or entity to another, often in exchange for money. International trade between different countries is an important factor in raising living standards, providing employment and enabling consumers to enjoy a greater variety of goods. Trade is a key factor in economic development. The prudent use of trade can boost a country's economy and create absolute gain for involved trading partners. Countries that are open to international trade tend to grow faster and innovate more. Consequently, trading countries provide higher income and more opportunities to their people to thrive. Credit cards, paper money and non-physical money have greatly simplified and promoted trade globally.
2.
Appreciation or Depreciation of Currency
For any economy when export is highly in demand the currency appreciates in value. In contrast, if a country imports more than its export, there is relatively less demand for its currency; so, currency value would decline. The balance of trade impacts on the currency exchange rate as supply and demand can lead to an appreciation or depreciation of currencies. A country's export and import if becomes uneven, the exchange rate gets effected too. However, in terms of trade, if a country exports more than its import, there is a high demand for its goods, and thus, for its currency. A high demand for a particular currency usually means that the value of that currency will increase.
3.
FX Market Overview
The foreign exchange market is a global marketplace for trading of currencies. Forex exchange market determines foreign exchange rates for every currency around the globe. Market psychology and trader perception influences foreign exchange market in many ways. Exchange rate floats freely against one another, which means they are in constant fluctuation. Most of the world's currencies are bought and sold based on flexible exchange rates, meaning their prices fluctuate based on the supply and demand of a particular currency in the foreign exchange market.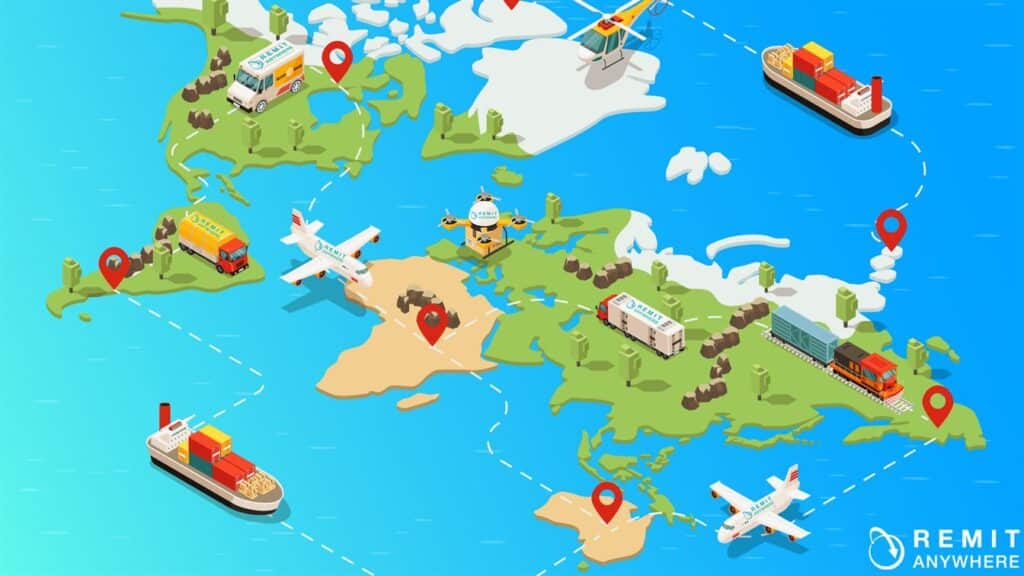 4.
World's Largest Exporters
China, The United States, Germany, Netherlands, Japan and United Kingdom are the leading export and import countries in the world. The U.S. and China have been the largest trading nations in the world. The most prominent products exported from China are computers, electronics, data processing technologies, broadcasting equipment clothing and other textiles. The United States exports to the world includes: machinery, electronic equipment (including computers), spacecraft, aircraft, cars, petroleum, medical equipment, gems and precious metals. Moreover, Canada was the largest purchaser of U.S. goods in 2019.
5.
Political and Economic Factor
A currency has a value, or worth, in relation to other currencies, and these values change constantly depending on various situations happening domestically and internationally. Both political factor and economic factor, effects on a country's currency value and exchange rate. Political upheaval and instability can have a negative impact on a nation's economy. Internal, regional and international conditions can leave a profound effect on a currency value in the market, that later shows up on exchange rates.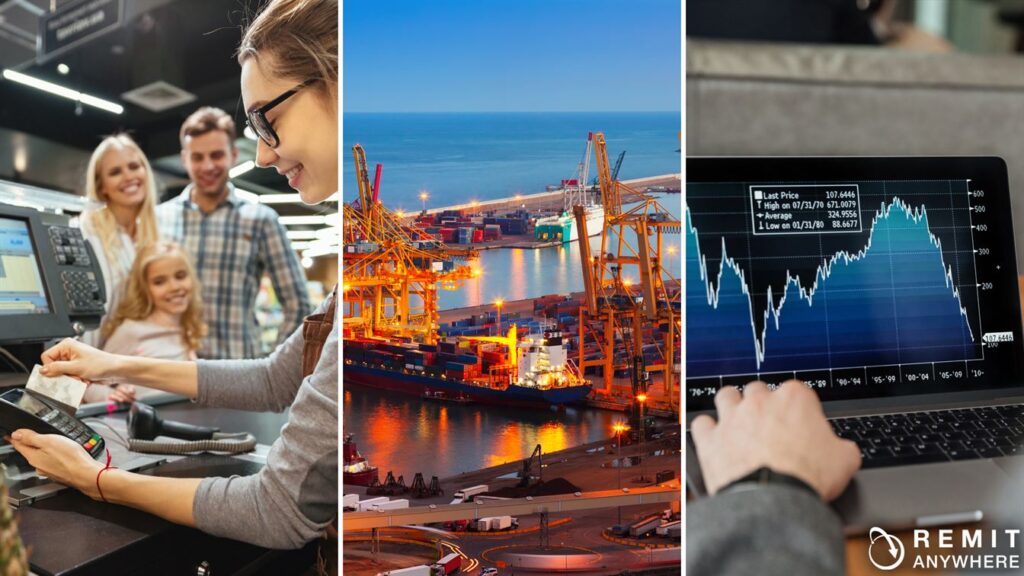 6.
Investment Opportunity
The size of a country's debt can also influence its currency value and exchange rate. Major events may cause uncertainty for foreign investors. Political and economic stability of a country matters to maintain currency value because investor wants to feel confident about a country. However, political or economic unrest signifies risk to them. Contrastingly, if a country shows signs of economic growth, power and stability, it remains an attractive investment opportunity for global investors.
7.
RemitAnywhere's Role
As we all know how important trading is for a nation's economic stability and undoubtedly remittance industry and money transfer business or agencies are playing crucial role towards it. So here comes RemitAnywhere with all the expertise, solutions and services that a remittance or money transfer business needs. As a technology service provider RemitAnywhere offers money transfer software, that automates the full life-cycle of a Money Service Business, Bank, and Money Transfer Operations; so that money can be sent conveniently around the globe. Furthermore, at the moment we are serving live in more than 50 countries around the world with a robust reliable technology.
8.  
Money Transfer Software
RemitAnywhere solution is a collection of money transfer products and services that work hand in hand to create a centralized cloud-based money transfer system that is both user friendly and compliant with the regulatory bodies worldwide. We ensure that all of our client's data is secured and kept safely on our secured servers. We guarantee Robust Reliable Technology for your Money Transfer Business. Whether you are a start-up or an established Money Service Business, you are welcome to contact us.
For more information, advice and support, contact sales@remitanywhere.com or call 646–722–9500. RemitAnywhere would be delighted to help grow your business.
Thank you for reading!
Written by
H. A. Tepha
This publication is not intended to cover every aspect of the topics with which it deals. Seek professional advice if you need any financial assistance. This publication is provided for general information purposes only.